Hey y'all, I have a pre-order up for this shirt, all the proceeds before shipping go towards The Brigid Alliance. The design is from a 1970 protest poster by Jay Bellioli.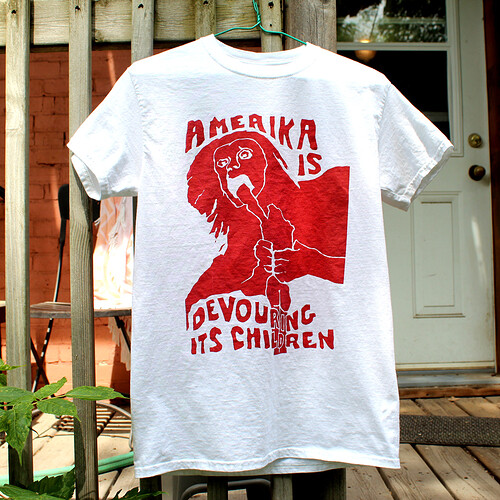 The Brigid Alliance provides transportation, lodging, and general funding/assistance for those who need to travel for abortions. All the research I've done on the non-profit points to it being legit, but let me know if there's any criticisms of how they handle their funding and donations.
So here's the deal:
This is a pre-order which closes on July 14th. From there I'm going to send out the quantity to the manufacturer. Expect shipment 4-6 weeks after that.
Shirts are individually hand silkscreened. It's the same fella who did the last batch so it should look the same as the image and likely on the same Gilden ultra cotton shirt. Small chance some of the shirts may have slight smudging or stains (2 of the 28 I ordered last time did) but please don't complain, it's for the charity.
This obviously isn't video related, but I think we're on the same page re: abortion rights, so I hope it's okay to get oFf-ToPiC and pOlItCaL