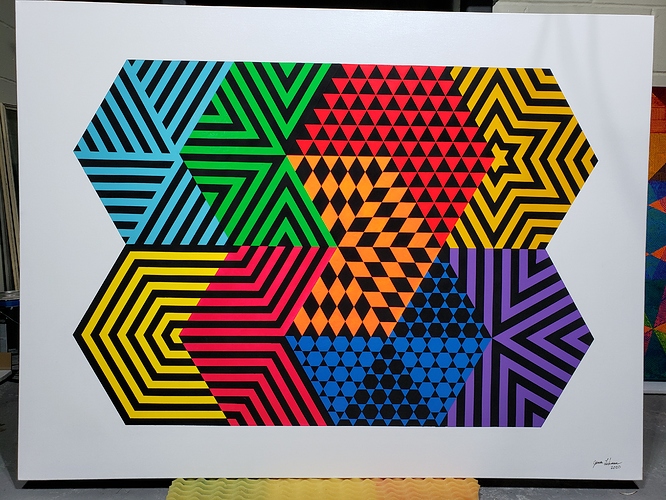 This is my latest canvas.
Frank Laid Flat
James Lehman 2020
acrylic on canvas 48x36 inch.
This was laid out in CAD (DXF) and opened in LaserBoy, converted to high resolution bitmap and colored (as part of the design process). Then I made prints of my CAD files to measure and lay it out on canvas. I used liquid acrylic paint, masking tape and a brush to paint the background colors and masking tape and flat black spray paint to do the black (all in one shot).
James.