Got a new VHS out on Bleu Nuit Video, this one from Montreal duo Le Désert Mauve. Anybody who was fortunate enough to be in attendance at Télépresence III was blown away by their night-stealing performance. Quiet, minimal, and soothing.
Pro-dubbed VHS tape of Le Désert Mauve's Télépresence III performance from 2019. Comes with double-sided artwork and insert printed on eggshell textured cardstock. Limited to 50 copies.
Specifications:
NTSC
Running time - 23:09
Stereo audio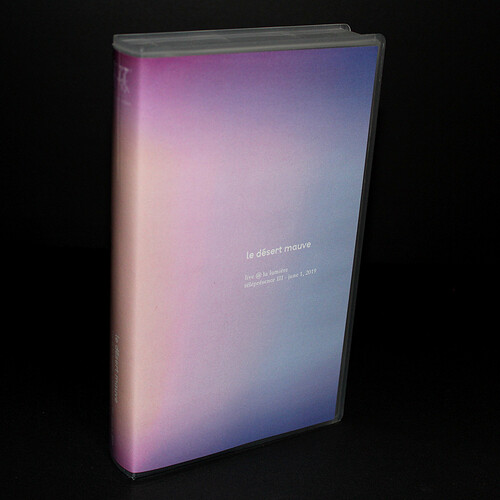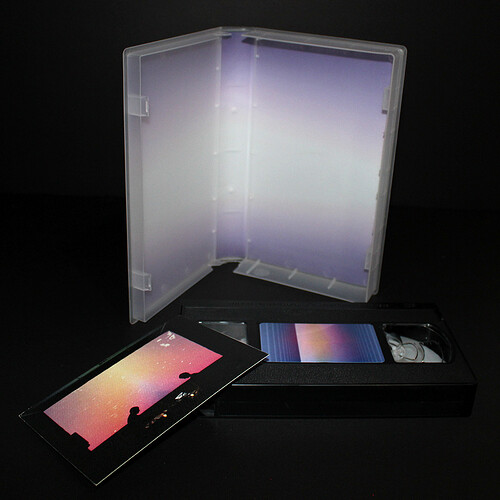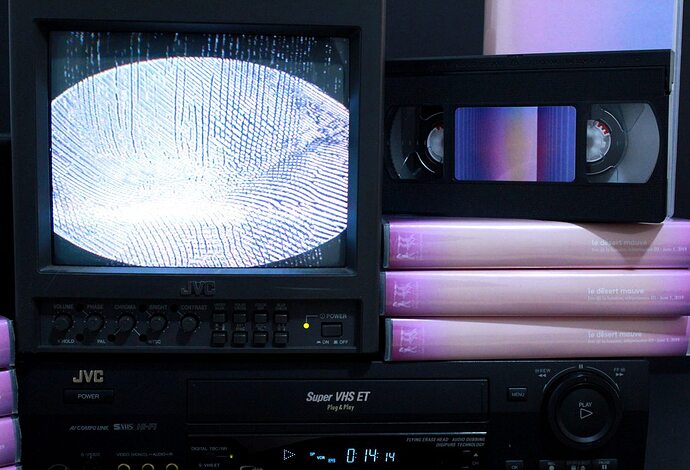 le désert mauve joue une synthèse audiovisuelle douce. ce duo formé de gabrielle hb et charline dally offre des expériences sensibles qui oscillent entre paysages fluides, horizons infinis et danses microscopiques. elles élaborent des progressions lentes et subtiles qui assouplissent la notion du temps. choisir l'espace entre les pensées pour discerner le scintillement sur la peau, sentir un mouvement en devenir et capter le vide. le désert mauve est un espace suspendu pour flotter au-dessus des îles possibles.
---
le désert mauve, a duo consisting of gabrielle hb and charline dally, engage the senses through soft audiovidisual synthesis. the images oscillate between fluid landscapes, infinite horizons and microscopic shifts. the slow and subtle movements of the images dilute a notion of time and ask the viewer to discover a space between thoughts to better discern the effervescent spectacle that unfolds across the skin, capturing the void. le désert mauve is a suspended space to floating above imaginary islands.