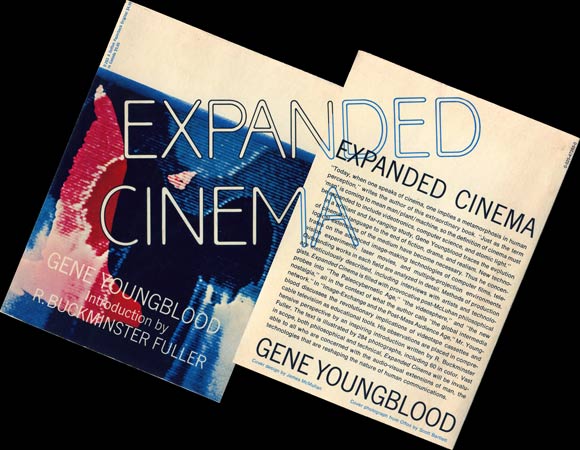 There is a regular weekly Expanded Cinema reading group with Gene Youngblood himself, being hosted by Gray Area
Sundays 11am (PDT)
https://grayarea.org/event/expanded-cinema-book-club-with-gene-youngblood/
and tomorrow's session is on Part Five: Television as a Creative Medium - which covers a few artsits working with feedback and video synthesisers. This one will include Q&A with Tina Rivers Ryan and Gene.
book here - http://vasulka.org/Kitchen/PDF_ExpandedCinema/ExpandedCinema.html
the video sessions talk very generally about Gene's ideas, so don't worry if you miss a chapter, just watch the session.
you need to sign up to access live talk and chat (link above)
previous session videos here:
Welcome / Intro: Welcome & Introduction with Gene Youngblood & Barry Threw https://www.youtube.com/watch?v=PdHrekvqsDE
Part One: The Audience and the Myth of Entertainment with Michael Connor - https://www.youtube.com/watch?v=Onrs2_F1wXI
Part Two: Synaesthetic Cinema: The End of Drama with Amelia Winger-Bearskin - https://www.youtube.com/watch?v=UPSLNHRZlgM
Part Three: Toward Cosmic Consciousness with Erik Davis - https://www.youtube.com/watch?v=u6S5uFkVoLM
Part Four: Cybernetic Cinema and Computer Films with Casey Reas & Larry Cuba - https://www.youtube.com/watch?v=SNPXXm9IfOk
and a recent general interview with Gene here, that also fatures Kit Galloway and Sherrie Rabinowitz (Electronic Cafe)