this is a wiki post. feel free to add to it.
---
Scan Modulator (a.k.a. "the Wobbulator")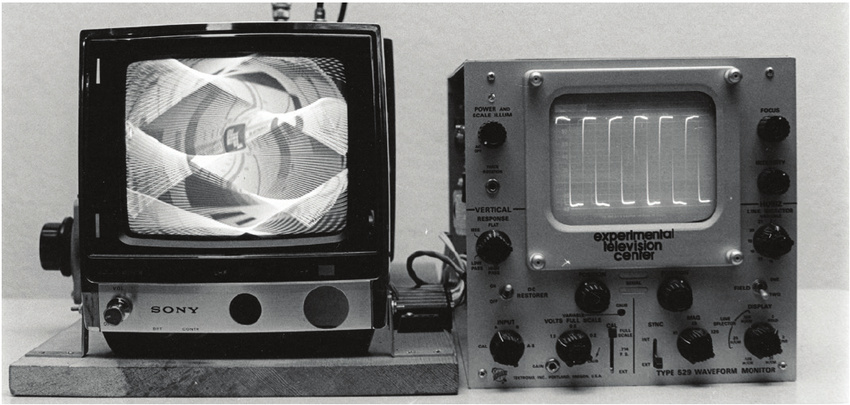 Modified television set with additional deflection coils added and controlled with amplified audio. Conceived by Nam June Paik in 1968 at Experimental Television Center
an early example of it in use can be seen in Beatles Electroniques, Nam June Paik, 1966-69
Demo Video by Blair Neil
---
Paik/Abe Synthesiser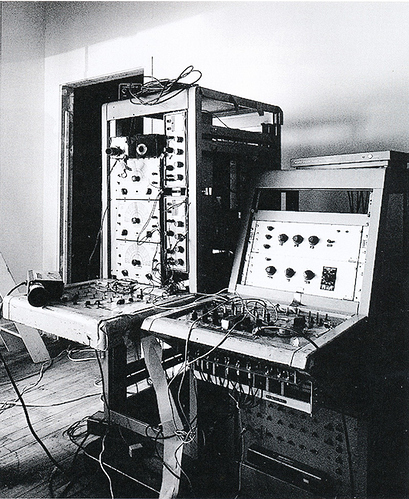 model of 1972 photographed Paik´s studio 1982
considered to be the first machine designed to distort existing video signals. It was built in Boston at WGBH-TV in 1969 by Nam June Paik and Shuya Abe. 7 b/w cameras fed chaotically into a hacked RGB-NTSC encoder.
entry from Pioneers of Electronic Art : pages 126-129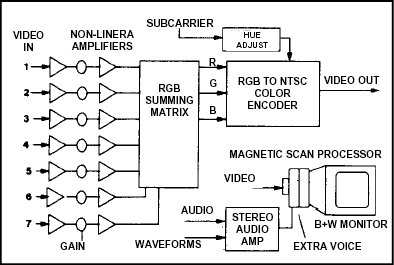 Performace by Shuya Abe on 2 replicas: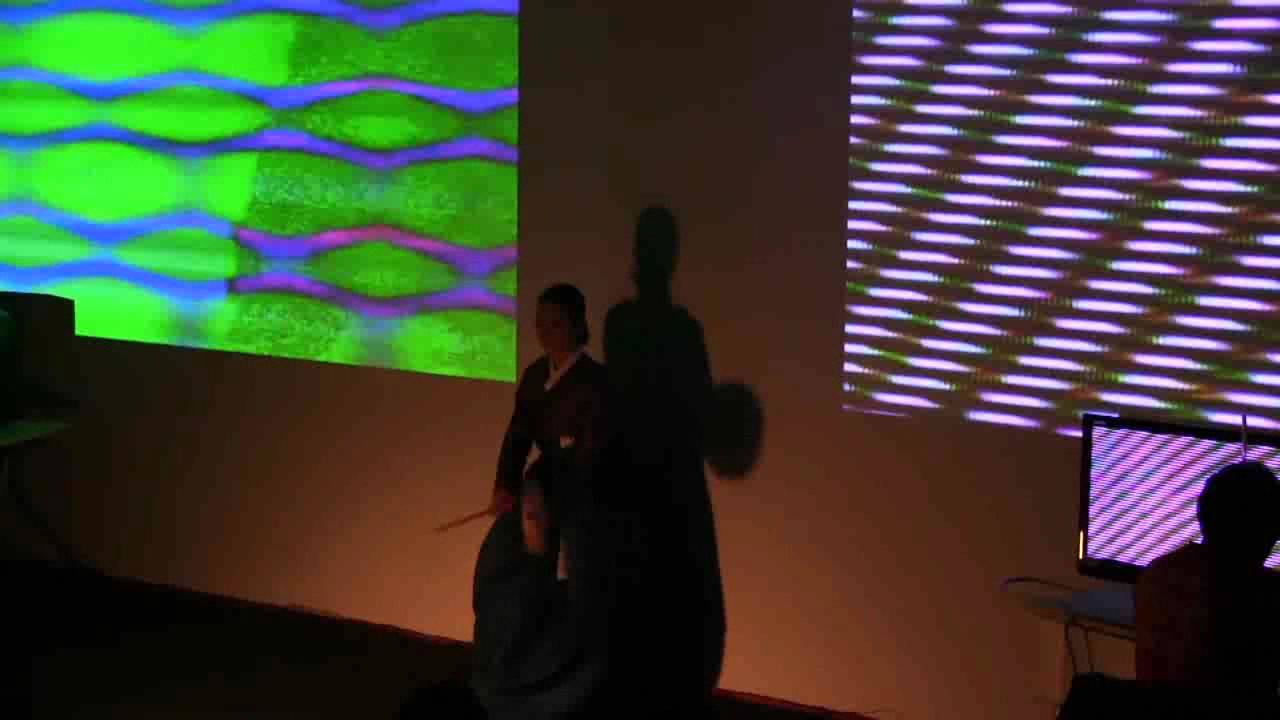 ---
Sandin Image Processor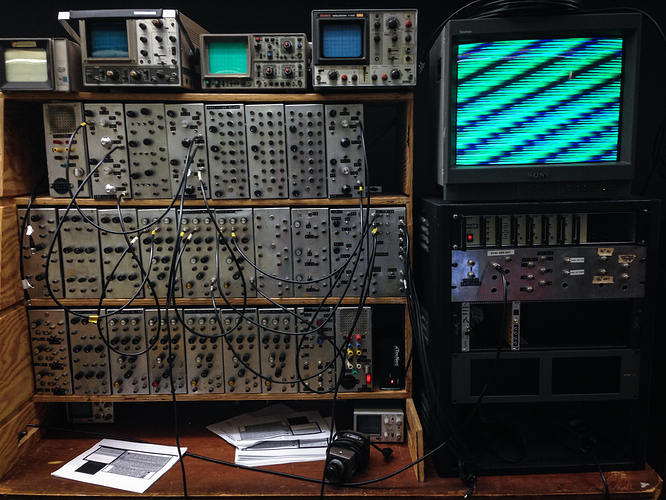 wikipedia:
https://en.wikipedia.org/wiki/Sandin_Image_Processor
Analog modular video processing & synthesis system designed in 1969-1973 by Dan Sandin, all schematics released to allow anyone to "copy it right"
Example of the device in use: Colorful Colorado by Phil Morton
---
Rutt/Etra Video Synthesizer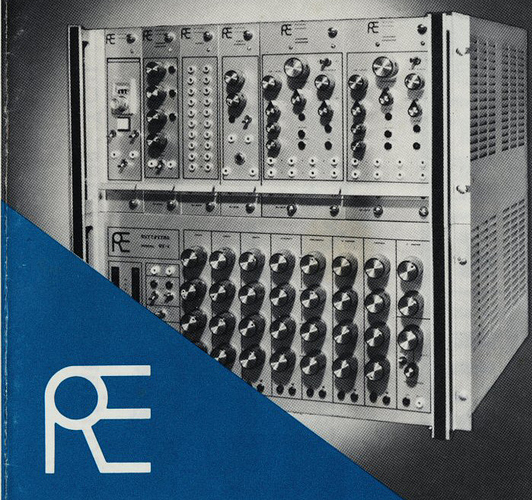 Analog system for scan processing / raster manipulation, co-produced in 1974 by Steve Rutt and Bill Etra.
A PDF containing some interesting documents about Rutt/Etra, from the Vasulka Archive:
http://vasulka.org/archive/Artists5/Rutt-E/VidSynthCont.pdf
Demo video: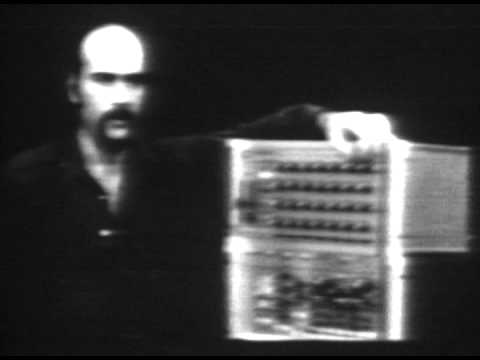 ---
Fairlight CVI (Computer Video Instrument)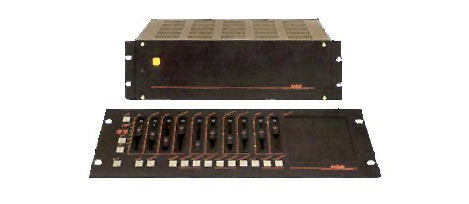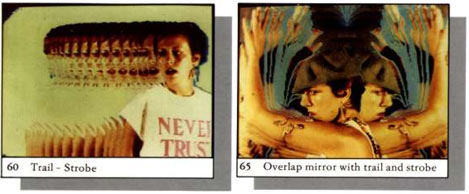 Rack mount computer with hybrid analog/digital video processing and graphics, released in 1984 by Fairlight
Demo video: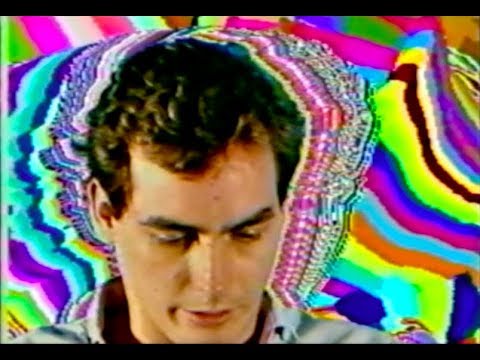 ---
Scanimate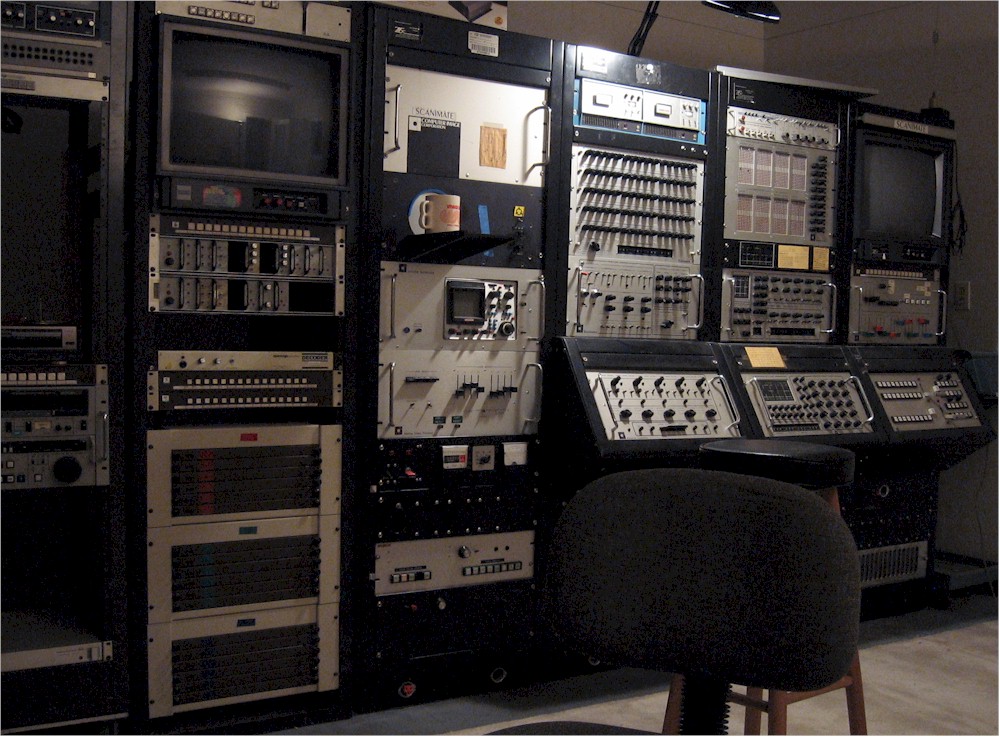 Wikipedia:
https://en.wikipedia.org/wiki/Scanimate
Analog scan processing / animation system developed over the 1960s-1980s by Computer Image Corporation. It was used extensively in graphics for TV and films. It preceded and operated similarly to the Rutt/Etra, however it was significantly more expensive and was therefore used mainly in mainstream commercial production.
Short documentary:
---
EMS Spectre/Spectron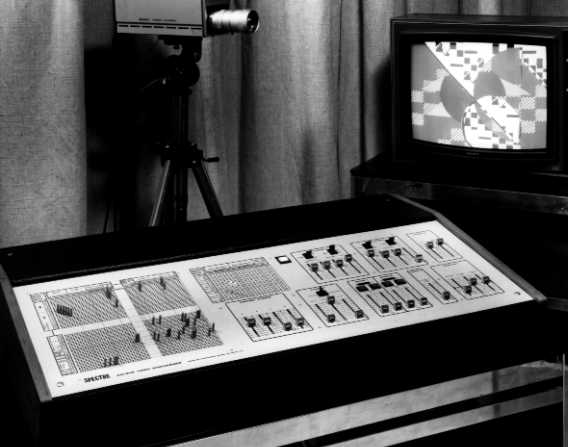 General description: https://web.archive.org/web/20190205153137/http://www.audiovisualizers.com:80/toolshak/vidsynth/spectre/spectre.htm
User Manual:
https://web.archive.org/web/20190205162546/http://www.audiovisualizers.com:80/toolshak/vidsynth/spectre/manual/spec_man.htm
Hybrid digital/analog video synth developed by UK synth company EMS around 1975.
Demo videos: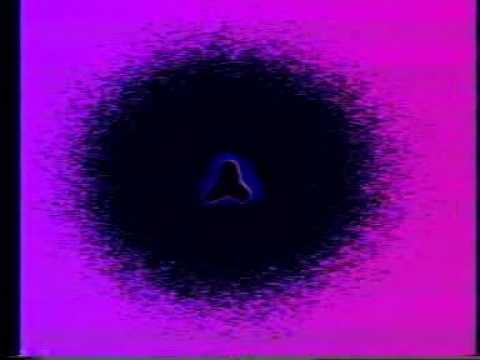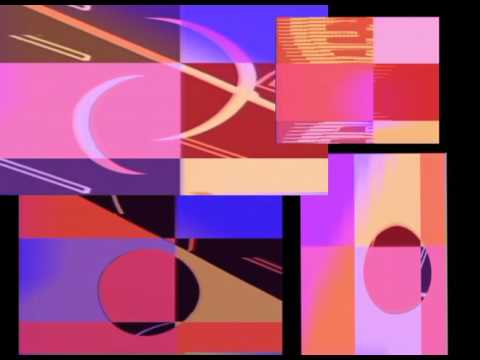 ---
Machine Vision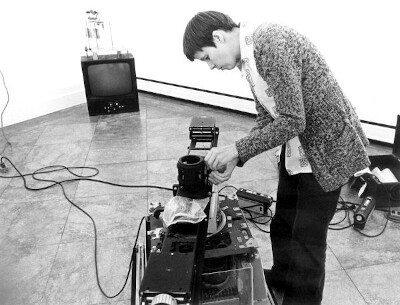 Kinetic devices, optical systems and motorized tools to control the camera. Long-term project by Steina Vasulka in collaboration with Woody Vasulka. Similar experimentations with the camera characterize Allvision, Orbital Obsessions, Summer Salt.
Video examples: 4'39" / 19'07" from "Binary Lives" ( Peter Kirby, 1996)
The recent documentary "The Vasulka Effect" and other videos about the Vasulkas can be watched here: https://www.nga.gov/audio-video/film-programs-online.html (it's georestricted…you may have to use a VPN or a similar workaround)
Synopsis
"This is a 12 minute documentary on nearly 40 years of the Synopsis Video Synthesizer, designed by Rob Schafer, with video by Denise Gallant. The synth was built in 1974-81 and was the only voltage controlled synth of its kind. It featured an 8 level keyer, 4 level fader, LSH control, high frequency oscillator patterns, and a Pitch Follower for audio pitch and amplitude controls.
The video shows the early experiments at UCSC, use of the synth in live music settings in San Francisco and LA, use in music videos, and movie special effects.
Also includes later use, and video art in dance, sculpture, Las Vegas shows, and the NAMM TEC Awards show in Anaheim."
—