There's a rather old Sanyo VDC2950 CCD cam I like to use occasionally since picking it out of a pile at the junk store a while back. It came without a lens and I've only rocked manual ones on it because of this curious IRIS OUT connector that appears to be somewhat uncommon? It's been hard to track down a manual or general info for this camera, so I haven't been able to efficiently search for types of lenses meant to work with it.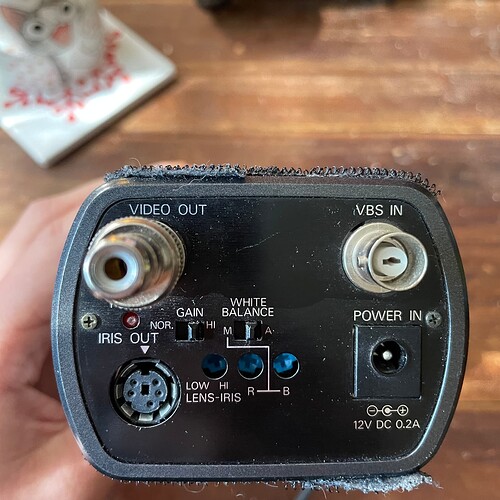 Whadya call this 5-pin connection? I've seen loads of other lenses with Iris cables which terminate in a square 4-pin, or in the S-Videoish barrel shape but with 6 pins laid out symmetrically, unlike this Sanyo. Not sure if it's proprietary for some specific accompanying gear the camera may have been designed for, or if I'm just using the wrong terminology trying to learn more about it.
Any knowledge is appreciated!