When preparing for my first live VJ show in duo with my friend we ran into following issue. We were using a pair of HDMI 2 A/V converters like this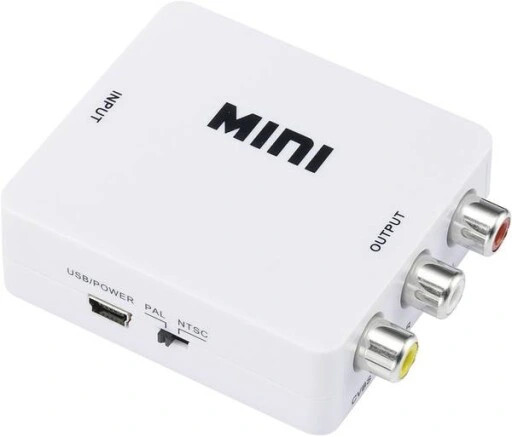 However, we noticed that only one of them was displaying colour while the other's display was in black and white. Our setup is really simple as it's Panasonic WJ-AVE7 with 2 laptops with HDMI output as source. Use of converter and having colour is obviously crucial to what we're doing.
I've tried many options: switching from PAL to NTSC (we're based in Europe), changing wires, changing input ports in Panasonic but the bottom line was always that two out of three of our converters were displaying in black and white and only one of us could enjoy having a color picture (with a slight greenish tint).
Has anybody else ran into issues with them converters? I must admit that I wanted to save some money on it but I didn't buy the cheapest ones but neither the most expensive.
We're about to VJ this weekend and would highly appreciate any help as recommendations of some specific converters that are reliable or some workaround.