I've recently finished a couple of video installations which can be seen in Montreal. Both use text and video feedback systems (one optical, one digital) to allow the letter-shapes to generate patterns.
Both can be seen each night in the windows of Maison de la Culture, Maisonneueve (Montreal) until Oct 24th.
And, you can add your own text to each piece using the links below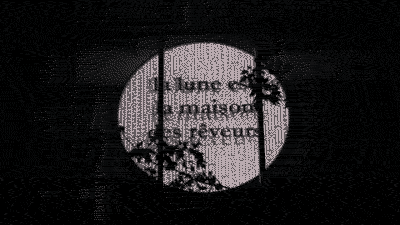 'La Lune Est…' is an 8ft diameter circular back projection screen (made by Extension.ca for CAD$1k) - texts - small metaphors about the moon - are projected on the screen every 10 seconds. A cctv camera creates an optical feedback loop, that then generates the patterns and ripples from the text. Isadora is used to fetch and text, map the camera and projection, and add the video effects (eg inversion, dither).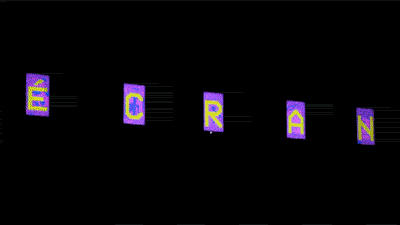 'Screen Poem' (Poème d'Écran') - is a video installation across 5 screens placed in 5 windows of the gallery. Each screen displays a single letter, and together they can display a single word (up to 5 characters). The line changes every 10 seconds to display short poems. The characters exist in a simple internal feedback system, that is masked by live camera input (usb webcams). Again the mapping, video treatment and text is managed by Isadora.
anyways - I hope you enjoy! Feel free to ask me any questions (tech or otherwise)