Ok I'm selling these v1 Video Experimentation Boards for almost cost price.
reason: I forgot some markings on the pcb that make it better to work with.
version 2 of the board will be ordered soon , but it will take about a month because I'm moving back to the Netherlands in 3 weeks.
The board is tested and works fine.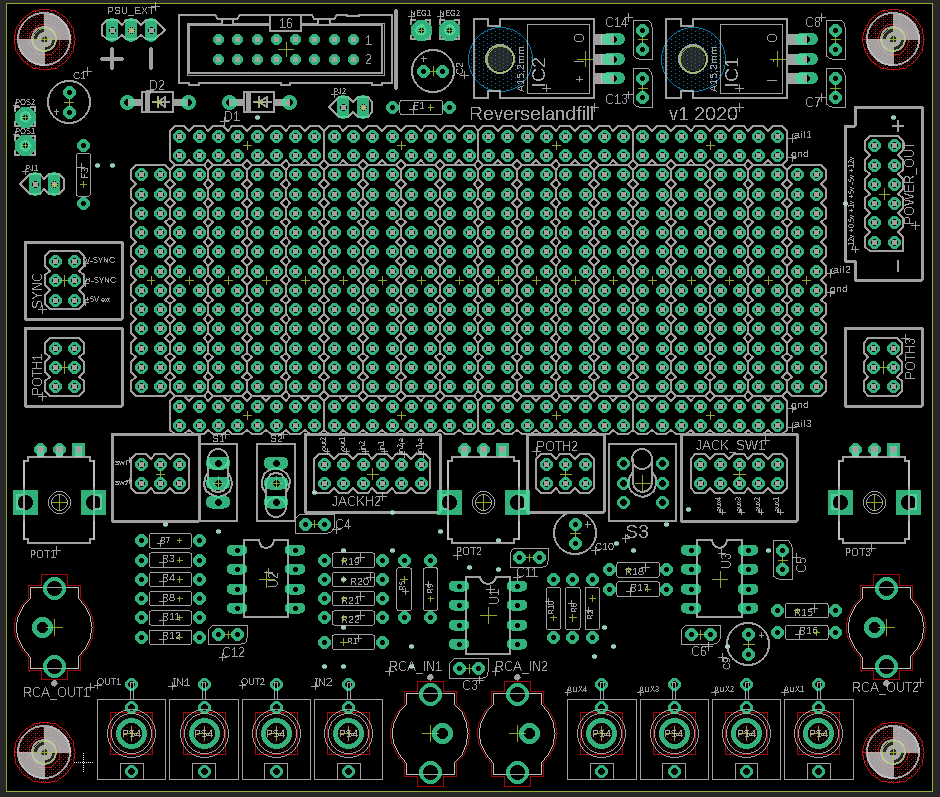 note: it is easy to make your own markings on the board. I use a silver pen.
Mainly it are the middle two rails that matter most.
I will make a board overlay this week.
Board dimensions: 12x10.5cm
more info:

Build guide and schematics:

VEB v1:
1x pcb = 6,- euro
5x pcb = 27,- euro
10x pcb = 50,- euro
more: contact me
shipping:
tracked and fast: 19,- euro
this is currently the only option, sorry. slow shipping is no fun and almost the same price.
reply in this thread to get added to the list.
I am ready to ship now!
I have 30 pcb's available now (amount adjusted to the list)
list:
@rempesm 10x (I'm listing you here too, to keep some overview) - shipped
@VisibleSignals 5x pcb shipped
@andrei_jay 5x shipped