Hello!
I was trying to research scanlines to find answer about differences between SD and SDI and could not find anything fitting.
I'm coming to you with this questions as this weekend I'll be doing visuals in a venue and I'm worried if I'll be able to connect to the video input.
The organizers told me that I'll be connecting to DAC-70 (DAC-70 Up / Down / Cross Converter | Datavideo | Datavideo | Professional end-to-end solutions provider for your live video production.) which will be then connected to the displays.
My VJ setup consists of few pieces of gear like camera for feedback and VSERPI unit but bottom line is that I want to use WJ-AVE7 as master output and was wondering if it will work when I connect to DAC-70.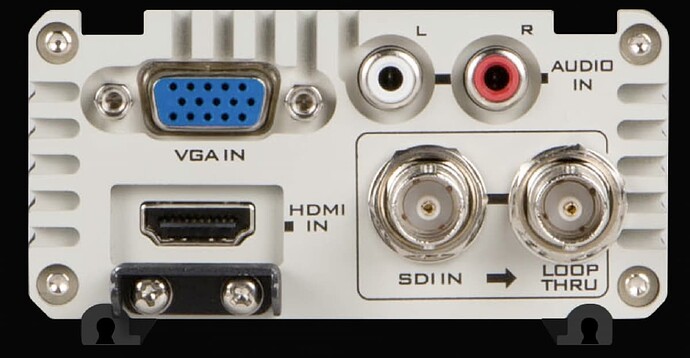 Judging by this image as well as input chart of this device:
I'd say it should work but then I've never had any experience before with such DAC as I usually just plugged to CVBS/S-Video input.
Can somebody knowledgable in this subject confirm if this would work? Or what would be the best way to input video signal from WJ-AVE7 to the DAC? And also what's the difference between the SD and SDI?
I just ordered S-Video/CVBS to VGA converter in case it doesn't work as I hope it will.