Hey all, here's the sitch
I've been playing with capturing images of my CRT Dell Monitor with my phone camera (Working on getting a DSLR but those are expensive). For now, I'm just using an HDMI converter to RCA to VGA setup since its a computer monitor, and I've managed to snag some nice shots of anime stuffs with the shutter speed/refresh rate discrepancy.
But my real goal is to eventually generate my own imagery, and use the light generated from that imagery to expose silkscreens. I plan on using my own homemade generators because I cannot afford to buy pro-circuit-bent ones at the moment. But the thing is with silkscreens is that we use photo positive films to expose our screens, not direct light. Any photography nerds here know of a way/can think of a way to make a photo positive from a screen that isn't just taking a digital photo? Maybe do a color separation if that isn't too much of a stretch?
In addition, I also have a few questions that I'm trying to explore, and I'd like to hear some of yall's ideas. Sorry for the occasional artspeak, I'm in art school for another 2 years so its rooted itself into my brain.
Questions to Consider
What purpose does the SCREEN serve in video?
What purpose does LIGHT serve in video?
How many screens can an image go through? How does this number alter an image or video? (For example, taking a video of a CRT monitor to then display on a projector - the video is being moved from device/screen to another)
What IMAGES do you want to see on a screen?
How does taking a photo/image capture of a video alter it? Does it need to be a perfect shot, or can it be an ugly inbetween shot/frame?
And as a bonus, take some totally a e s t h e t i c pics I'm using to kick off my silkscreen project.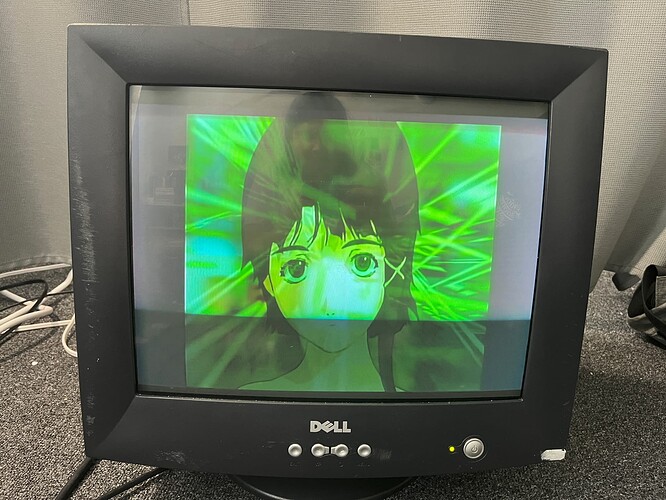 Uploading: IMG_5926.JPG…