i was finally able to get a video recording using my rig of electromagnets controlling ferrofluid (shown in Whats everyone working on these days?)
my rig conisted of four electromagnets - three arranged in a triangle (or pyramid), and one vertical one in the center. the three outside magnets were controlled using amplified audio signals generated in max msp. i sent them three sine waves, all 120 degrees (or 2pi/3) out of phase, so that as they oscillated, they would produce a rotating magnetic field, and i was able to control the frequency and amplitude of all three together. the central magnet was hooked up to a lab grade variable DC power supply, which i could adjust manually with a knob to increase or decrease a static EM field to hold the ferrofluid blob in the center.
the magnet controlled with the DC power supply got really hot in the process, and ended up melting the thermoplastic i used to mount the whole thing together. i was able to jury-rig it long enough to get my recording, but eventually it got so hot that all 4 magnets fell out of the rig and it was destroyed. if i ever want to do any more recording, i will need to figure out a new way to mount them.
i don't have any sound yet, but i did record the signals i used to control the magnets as an audio file, and sync it with the footage. since it's below audio frequency, it doesn't sound like anything, but i can use it as a modulation source for audio synthesis once i get to make sound for this piece. (but since i need to focus all my energy into writing my thesis this week, i'm not sure yet when that will be.)
since i've been really into chaos theory, turbulence, and fluid motion, i'm really excited to finally see this project to fruition. i am not ready to share it as a "finished piece" yet without sound, but thought i'd share some behind-the-scenes process info here.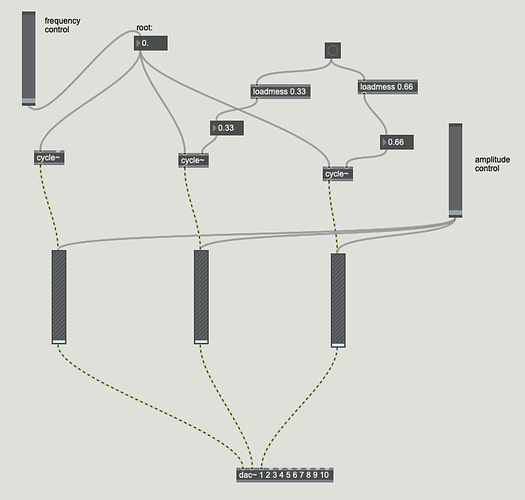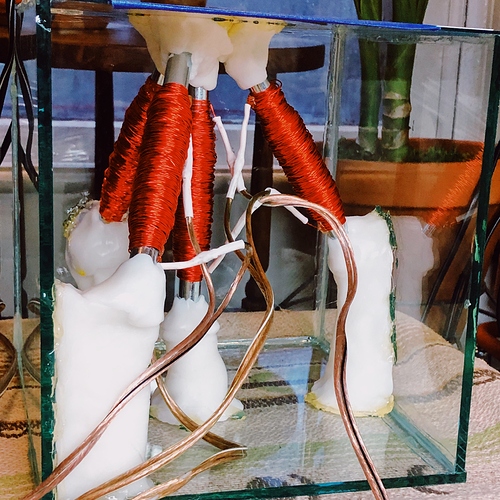 and some fluid dynamics material i was inspired by: