I've been using the stable release for quite a while without issues, but since I had to do a clean reinstall anyway I decided to try the 2.1 beta today. Over all it's working, but when I try to play the same clips I've been using for months in v2.0.2 they play at the wrong aspect ratio and resolution (stretched a bit horizontally, and enlarged enough that about 10% of the frame is lost on the right and bottom edges) when I use ofvideoplayer and don't play at all with ofomxplayer (PLAYING is displayed in the player bar but the location doesn't advance and there's no output). The same files worked fine with both backends in v2.0.2.
This is how all of the clips are encoded: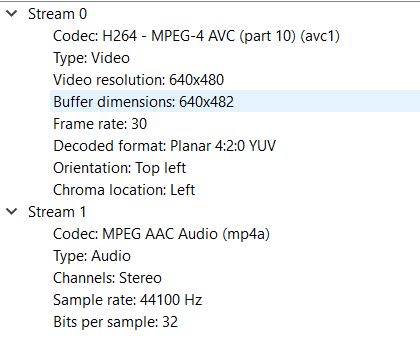 Any idea what might be wrong before I revert back to the older version? Do the clips need to be encoded at 720x480 now? I chose 640x480 because it was listed as the preferred resolution somewhere on the github when I originally set it up last year.