Hey everyone!
I just recently found this thing from 1994 called the "Sony PHV-A7". It's a photo video camera that you can use to scan/film your photo negatives with. This is what it looks like: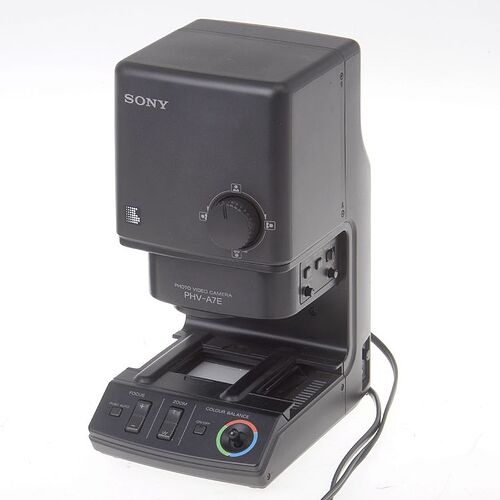 Very unusual item I thought that you can do great weird things with. Works like a microscopic camera and has a great zoom!
It's made me think about creating a thread where we could share lesser known gear that feels a little unusual for the time - or where you noticed they were adventurous/trying stuff out (similar to the very popular "XV-T33 Sketch Titler").