@BastienL (coz i know you are working on composite-sync-gen):
lets say i want to generate a pulse for the duration of a pal blanking period. i have the csync output from lm1881 (sync seperator ic) which is the a part in this diagram: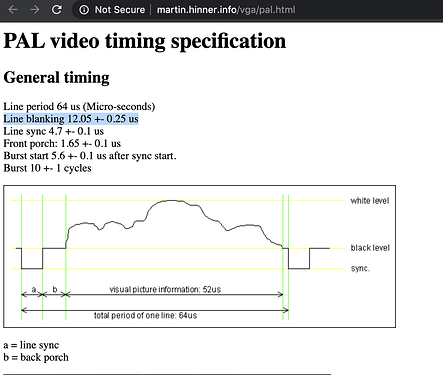 but i want my pulse to be the whole blanking, (a+b here i think ?)
so i want to use a monostable cd4538 to set the length of the pulse, starting from csync, to be a fixed 12.04us.
the monostable uses an external resistor and capacitor to set the pulse length (T):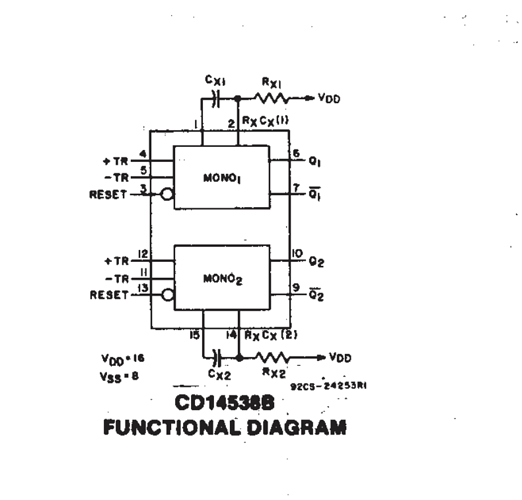 where T = Rx + Cx edit I meant: T = Rx * Cx
from the datasheet:

so im guessing if i used Cx = 0.001uF and Rx = 20Kohm trimpot, i can set the pot to just over halfway, which should be around 12Kohm x 0.001uF = 0.012ms = 12us
how does that sound ? is this how you would do it ?