I posted the following to the r/VideoBending subreddit but want to put it here in case it doesn't get a response there:
My WJ-AVE7 mixer worked correctly before, but when I turned it on after leaving it alone for two months, I get this kind of look from all my outputs: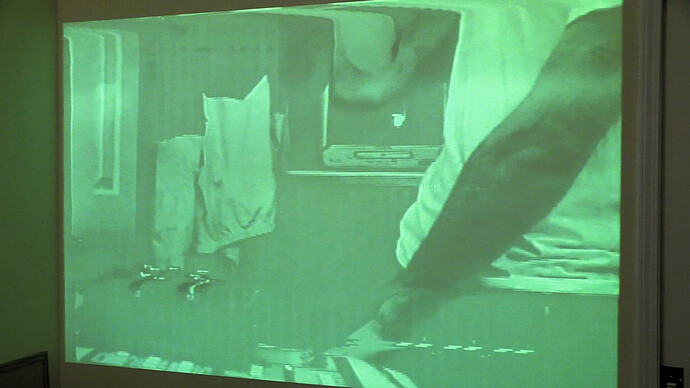 It seems like a common problem for Panasonic WJ-AVE 3/5/7 mixers and I've heard from both BPMC and LoFi Future, who bend mixers from that series, that they've also have encountered this exact problem with a few WJ-AVE mixers. I've also heard from one or two others artists the same thing.
However, I still haven't been able to find anywhere how to repair this exact problem. Rumor has it that it's some dead capacitor on the main board? That just died while it was sitting, or the last time I turned the mixer off or plugged it in? I've taken it apart, and visually I can't see anything wrong with the circuit so I wouldn't have any idea where to start. Has anybody also encountered this problem, or is more knowledgeable about repairing such a thing?