Heads up that I got one and the ARE useful. There were at least a dozen of them of various brands in the $15-$30 range (mine was something like $22 with shipping). All obviously the same basic circuit with some variation (the more expensive models usually have a fine adjustment control and sometimes more delay available). They're only a few nanoseconds (mine goes up to 255ns but some have a few more stages and go up higher) so you don't see it as a delay per se, but in a feedback loop, changing the time definitely changes the characer of the feedback, sometimes subtly and sometimes it 's almsot a complete reset. Definitely worth having, I might pick up a fancier one sometime while they're still around, and so should you!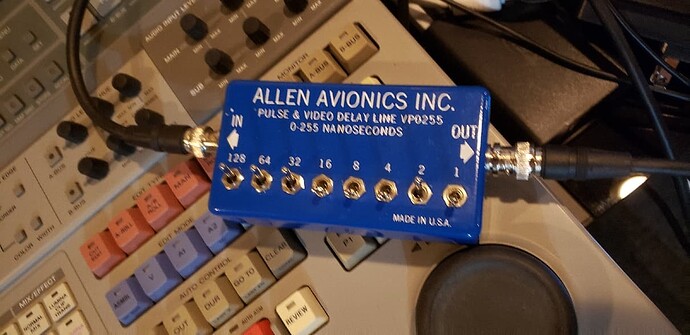 I'm just going to keep it o, the monitor out of the FXE100 that I use for my primary feedback loop as an easy way to give it a little nudge if it's getting boring.
EDIT: unfortunately, they filled the inside of the enclosure with spray foam so you can't tell what it is. I assume it's a completely stock design taken from the application notes of whatever IC it's based on (or something even simpler than that) that was marked up to some insane price when it was new.